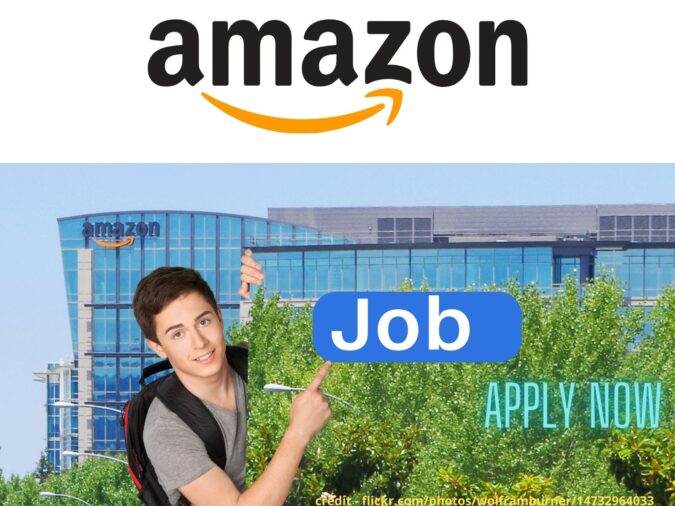 Are you interested in becoming a software engineer at Amazon or getting hired at Amazon for other roles? If so, you've come to the right place! This blog post reveals how you can use Python to land an entry-level job at this e-commerce company. Even if you don't have much experience as a software engineer, it's still possible to get hired at Amazon using Python. In this blog post, you will learn what skills you need, which resume keywords will help your application stand out from the crowd, and which interview questions are likely to be asked during your interview process.
What do You need to Know About Working at Amazon?
Amazon, in a nutshell, is the world's largest online retailer. In fact, it's the world's largest marketplace, period. Millions of people shop at Amazon every day, making it one of the top companies to work for in the U.S. Amazon has three main product sectors:
Amazon Retail, which includes the Amazon website and physical bookstores;
Amazon Web Services, which provides cloud computing services; and
Amazon Kindle, the company's e-book publishing arm.
Amazon is headquartered in Seattle, Washington, with offices in many other parts of the world. Most employees are in Seattle, but Amazon also has offices in New York, Boston, Chicago, San Francisco, Austin, and other cities.
In the first quarter of 2019, Amazon reported that it had more than 646,000 employees worldwide.
102,700 of those employees are software engineers.
Amazon is looking to hire thousands of new software engineers in 2022 and 2023.
Why is Python Important at Amazon?
Python is one of the most popular programming languages in the world. It's also one of the most relevant languages for an Amazon Software Engineer job.
As a leading enterprise organization, Amazon uses Python for a variety of different applications. This includes data analytics, data science, machine learning, and artificial intelligence (AI) applications.
As a Software Engineer at Amazon, you will be expected to be able to quickly understand and apply these applications to your team.
In fact, Amazon expects that you will know Python inside-out as a software engineer. This is because the programming language is relatively easy to learn.
As a result, it's one of the most popular programming languages. This makes it easy to find other Python developers to work with and learn from.
How to Find the Right Jobs at Amazon?
As you start to look for Python-based job openings at Amazon, make sure you're only applying for positions that you're actually qualified for. This will help you avoid wasting your time and will improve your chances of actually getting an offer.
First, you'll want to use some of the job search sites like Indeed, Glassdoor, and Simply Hired. You can also use these sites to see what kind of salaries you should expect at Amazon.
Another useful tool is the Amazon Jobs website. Here, you can search for open positions in your area and apply for them online.
Finally, don't forget about the in-person method of job searching. You may be able to find open positions at Amazon at your local Tech Fair.
Interview Tips for Getting Hired at Amazon
These general tips will improve your chances of getting hired at Amazon. Remember, you can't control whether or not you get the job offer. But you can control how prepared you are for the interview.
First, make sure you have a strong understanding of the role and its responsibilities.
Next, prepare for a typical Amazon software engineering interview. This should include a whiteboard problem, a written test, and an interview with a panel of technical interviewers.
Finally, get ready for the tech skills test. This is an online test that you must pass before you get an in-person interview at Amazon.
You should also be prepared for behavioral interview questions related to your work history.
You should also have examples of your leadership, teamwork, and problem-solving skills ready to share in the interview.
Interview Questions for Amazon Using Python
Once you've made it through the initial stages of the interview process, you can expect to be asked some standard interview questions related to the Python programming language. Being able to answer these questions correctly is the best way to show an Amazon interviewer that you have the skills to be a successful software engineer. Here are some common questions related to Python that you can expect to be asked in an Amazon interview.
What's the difference between a dictionary and a list in Python?
What do you understand about iterators in Python?
What are the ways you can create a Python class?
What are Python decorators?
Click here to get the Best Python Interview Questions and Answers.
Why learn Python for an Amazon Software Engineer Job?
Okay, if you've made it this far, you probably have a good idea of why you should learn Python for an Amazon Software Engineer job. But let's recap a bit anyway.
Python is the world's second-most-popular programming language, behind only Java. This means it's a very general-purpose language that can be applied to many different areas, including business and finance.
It's also a relatively easy language to learn, making it an ideal choice for beginners and novices.
Python is also used extensively at Amazon, making it a good bet if you want to work there.
And, of course, many other tech companies use Python, so it's a useful skill to have even if you don't want to work for Amazon.
Add these Resume Keywords to Your Amazon Application
There are certain keywords that you can use on your resume to get noticed on Amazon. Make sure you use these keywords in your resume, cover letter, and other application materials to maximize your chances of getting hired by Amazon.
This includes keywords like cloud software, big data, internet, and e-commerce.
You should also make sure you include keywords related to the Python programming language. This includes data scientists, machine learning engineers, data analytics engineers, and artificial intelligence engineers.
Make sure these keywords are included in your resume summary, education and experience sections, and within any other application materials you submit to Amazon.
Doing so will help ensure that your application is seen by the right people.
The Catch: There is no catch
One final note before we wrap this up: If you're interested in getting hired at Amazon, there are no special requirements or exclusions. You don't need a certain degree, specific experience, or a certain degree of years of experience. You don't need to be a certain age or gender. You just need to show up for the job interview prepared, ready to prove to Amazon that you have the skills and experience needed for the job. If you're interested in working at Amazon, learn Python and start applying to open positions today. And don't forget to use these tips and tricks to make sure your application gets noticed!
Conclusion
Learning to code and working as a software engineer at Amazon is a great idea. It's a fun and rewarding career that will leave you feeling fulfilled and challenged. Amazon is one of the largest companies in the world, and it's growing rapidly. If you're interested in working at Amazon, there are currently thousands of job openings in different departments and locations across the country. And one of the most important skills you need to get hired is Python. If you are interested in working at Amazon, make sure to learn Python and use these tips to get hired.
Thank you for reading this article, click here to start learning Python in 2022.
---
Also Read: