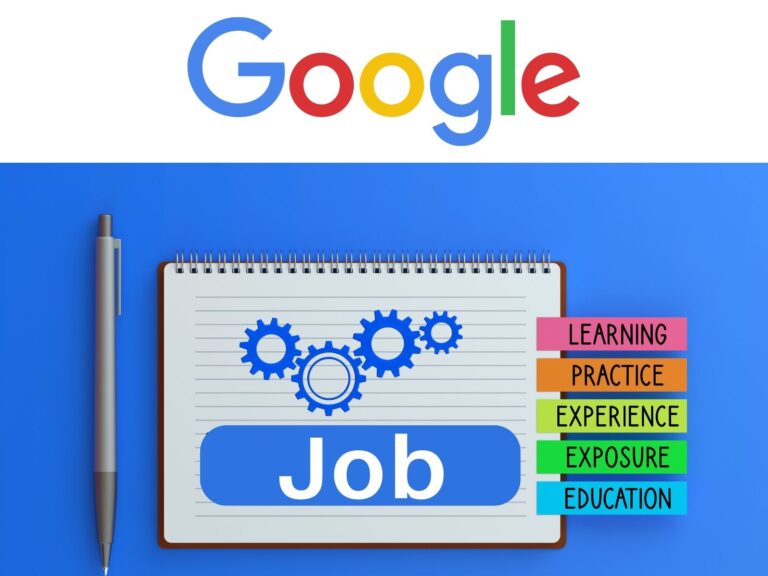 Want a job at Google? You have come to the right place. Google is one of the most sought-after employers in the world. The company has built a brand around trust and innovation, which attracts thousands of job seekers every year. There are plenty of Google jobs available in different areas of the business. If you're interested in working for Google and building a career with the search engine giant; it's time to get your resume ready. In this article, we will be discussing all that you need to know about getting a job at Google as well as how to apply for it.
How to Apply for Google Job?
There are two ways to apply for a job at Google. You can either apply online or attend an on-site interview. The best way to apply to jobs at google is to apply from their site. On the site, their site, there are many jobs and any individual can apply for their jobs very easily. You can also try with your contacts if you have some, from some data sources, we found that the highest percentage of getting a job is with contacts.
The reason is simple, the company does a lot of work to hire candidates like posting jobs, filtering candidates based on their resumes and skill sets, and then interviewing the selected ones. But through contacts, the candidate directly goes to the interview as the company's own employee recommends the candidate.
Checklist for Interview at Google-
Send your resume to the right recruiter
Don't forget to mention your achievements
Get ready for an interview
Be Yourself
Prepare for a coding challenge(in case of a technical interview)
How to land a job at Google in 5 simple steps?
There are many factors that go into choosing the right candidate for a job. That being said; the following tips can help you land a job at Google.
Find available opportunities
Prepare your resume
Find a Google contact
Ace the sample tests and assessments
Prepare for the interview
Check if you're eligible to apply for Google jobs
Since Google is one of the most sought-after companies in the world, the competition to get hired can be intense. You have to make sure you are eligible for the roles you apply for. Additionally, you should check your eligibility in the job description, it is very easy and required as well because if you did not check your eligibility and you somehow get cleared some rounds, still you will not land the job at Google.
What Types of Jobs are Available at Google?
Google offers job opportunities to candidates in various areas of the business. Here are some of the most popular jobs at Google-
Account Executive
Analyst
Associate Solutions Engineer
Associate Sales Operations Specialist
Business Strategist
Cloud Solutions Engineer
Data Scientist
Marketing Specialist
Product Manager
Sales Engineer
Sales Operations Specialist
Technical Program Manager
Technical Sales Specialist
Technical Solutions Engineer
Summary
In this article, we have discussed all that you need to know about getting a job at Google as well as how to apply for it. We hope all this will help you to land your dream job at google.
Thank you for reading this article, click here to start learning Python in 2022.
---
Also Read: