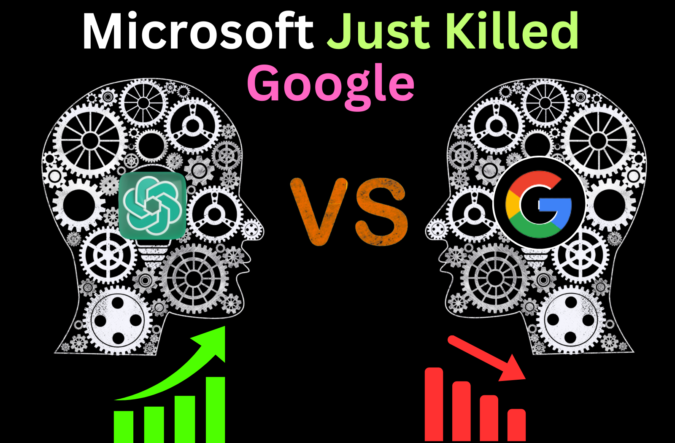 Since the integration of ChatGPT and Bing, Microsoft's Bing has crossed 100 Million active users and more than 1 billion users a day which results in 30 billion or more monthly users. Google currently has 80.2 billion monthly users.
I will show you the compared data between Google and Bing Traffic. I have used similarweb.com to compare, I generally use similar web for copyassignment.com as it's the most trusted source of website traffic analysis.
1. Overview
2. Last 3 Months' Traffic comparison
Last 3 Months Google's traffic
Last 3 Months Bing's traffic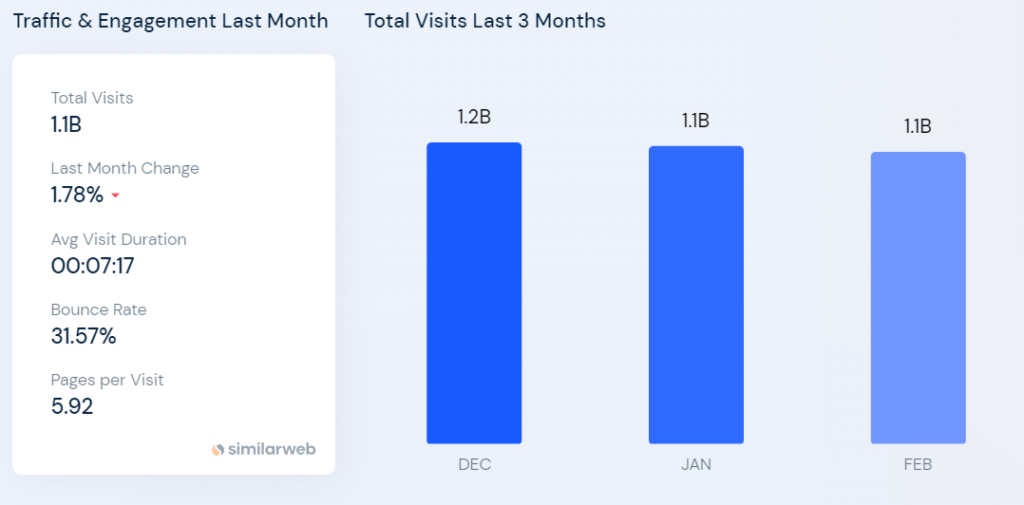 Current Traffic of Microsoft's Bing
After Microsoft integrated Bing with AI-powered Chatbot and made it available to the public(but to limited users only), traffic of Bing has increased drastically(100 million active users and more than 1 billion per day) because users want to use ChatGPT on Bing not just on OpenAI. Bing's AI-powered chat answers just like ChatGPT does. ChatGPT is an AI-powered technology that was made public in December 2022 and burst the internet as the Google killer and invention of new technology.
---
Also Read: