We all know that Elon Musk was one of the co-founders of OpenAI but why Elon Musk Quits OpenAI? In December 2015, Sam Altman, Greg Brockman, Reid Hoffman, Jessica Livingston, Peter Thiel, Elon Musk, Amazon Web Services (AWS), Infosys, and YC Research announced the formation of OpenAI and pledged over $1 billion to the venture.
When Elon Musk Quits OpenAI?
In 2018, Elon resigned from his board seat and said that "As Tesla continues to become more focused on AI, this will eliminate a potential future conflict for Elon, but will continue to advise and donate to the nonprofit."
Does Elon Musk Currently Own Any Shares in OpenAI?
No, Elon Musk sold all his OpenAi shares to Microsoft and he currently does not have any sharing holding of OpenAI and is not associated with the company anymore.
Why Elon Musk Quits OpenAI?
There are 2 reasons that have been public, one reason was seen when Elon Musk said after quitting OpenAI, and the other when Must replied to a tweet and said that "OpenAI was started as open-source & non-profit. Neither are still true"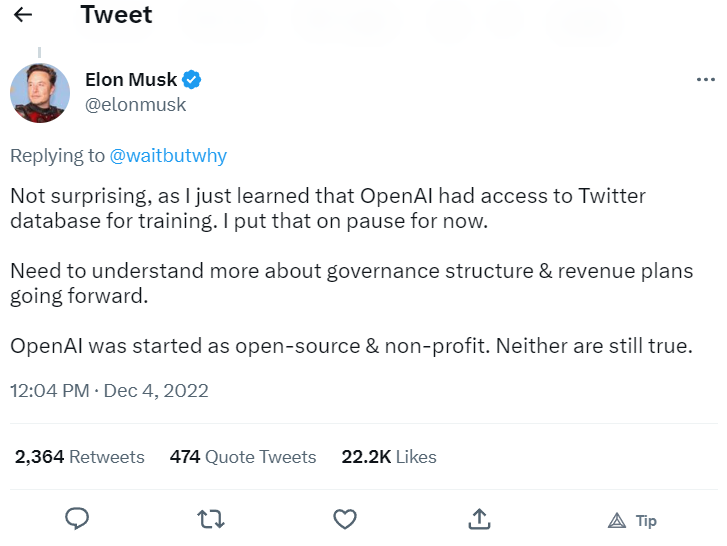 ---
Also Read: