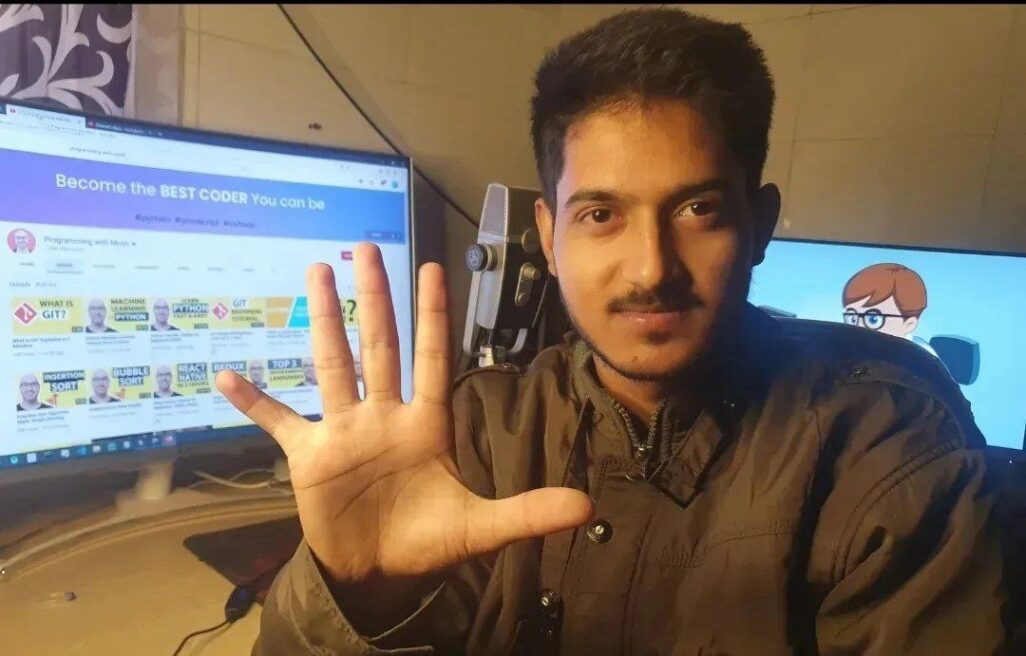 Introduction
Hi, I am Lalit, I am into the programming world for more than 4 years. I have been freelancing and helping others with their programming assignments and projects for a few years. I have been providing Programming Assignment Help/ Programming Homework Help and Programming Project Help in Python, Data Science, Machine Learning, Data Analytics, Deep Learning, AWS, Data Mining, MySQL, Django, JavaScript, and Mobile App Development. My programming assignment experts teammates and I have helped 750+ clients with their programming assignments or projects. No advance payment.
About Me
I have a 1.4 Million python programming page on Instagram(python.hub). I started this page in my second year as a side hustle which resulted in highly life-changing for me. Then I also started this website(copyassignment.com). I got clients from both, the Instagram page and this website. You can directly contact me over Instagram(python.hub or lalit.codes)
How does it work?
Clients message me through Instagram or reach me through the website with their programming assignments or projects. I ask clients for their budgets and then forward the programming assignments to our programming assignment experts. I charge 10-20 percent of my client's budget. I always discuss all the necessary details while dealing with them so that we deliver what our client requires.
Client satisfaction
I always try to work such that my clients always get what they need before the deadline. This is the reason I get many returning clients. Due to this reason, I always communicate through WhatsApp. I also support unlimited revision so that my client gets maximum marks. If my clients don't get satisfied, I return all their money back.
Contact
Upload your assignment details in this inquiry form or mail it to me at contact@copyassignment.com.
You can call me at +91-9760648231. I always receive calls when I am available, In case I don't receive them then you can call again. Please call between 7 am IST to 11 pm IST.
You can even comment below for any queries.
Client Reviews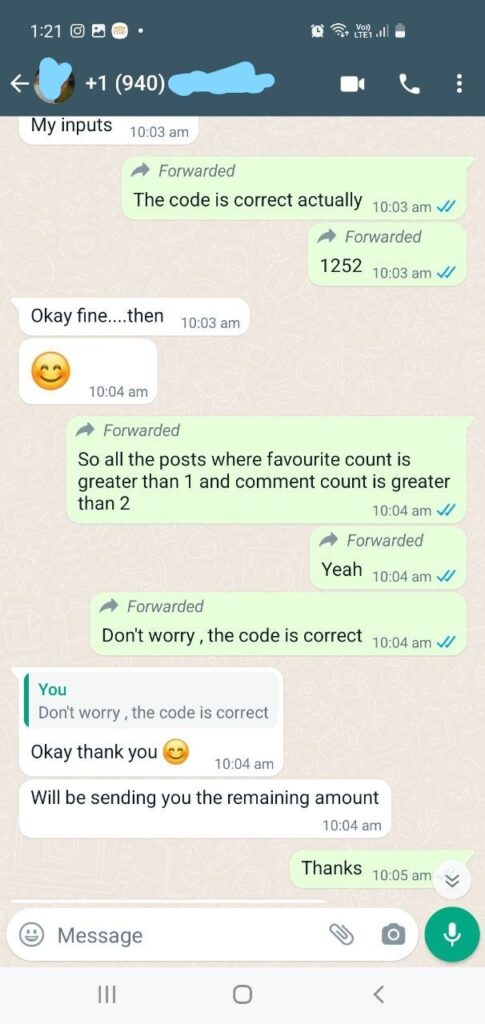 ---
Trust Issue
Don't worry about that because I never ask for an advance from my clients. I work in milestones most of the time and if clients want to pay only after project completion then I am always ready for that too but I still ask for some money which I need to give to my programming assignment experts.
You can check this page, everything is raw no fancy images or anything just point-to-point everything to clear everything and this is the way I work.
Why get help from Programming Assignment Experts?
Tired of finding solutions to that very urgent programming assignment? Got the programming approach but don't know how to implement it? You have probably spared hours and hours finding out the perfect answer to your assignment, but still, you are puzzled. Don't worry, you got our back!
Programming projects are trickier and sometimes time-consuming, the errors and exceptions make them more complex. Solving these errors and completing the whole task by a deadline increases the mess more. Also, you might want a plag free solution to your problems so that they stand out.
We are here assignment experts to help you out. We provide the best solution to your problem. We have a team of professionals to deliver that answer to you. You can expect answers to your problems within your given deadline, best and class, and at a reasonable price.
And guess what, this is not just a talk of words, we don't accept advance payments. And that makes us different from others.
Our features:
1. Quality
You may have searched for your problem a couple of times, and there might be a case that you got some approaches to it, but you end up knowing that the solution is getting submitted by everyone. We got you covered!
We provide solutions with quality. Our solutions are 100% plagiarism free. Our team of experts solves the issues by themselves to provide you with the best outcome and is worth your penny.
2. Punctuality
Oh no, your project submission is about to due. And you haven't figured out even the approaches yet. Again, we are here.
We will deliver the solution as fast as possible and in your given time period. You don't have to worry about missing the deadline, we are punctual about our commitment and work.
3. Trust
We understand that not everything online is trustworthy and hence to solve your concerns about this, we have come up with a rule that we don't accept advance payments. Give us a moment to explain your problem and we will submit the answer within the deadline. The payment process will be after the delivery.
4. Security
Your assignments are 100% safe with us. We guarantee you confidentiality with the data you provided. Also, we are available 24×7. Feel free to get your queries resolved anytime.
We are a team of professionals having expertise in programming. Take a moment to discuss your problem with us and believe that it has been all solved. Get the hurdle-free solutions to your programming assignments NOW!
FAQs
How much do your services cost?
I accept all types of programming assignments because I have a team of industry professionals who are really experts in what they do.
Can I get urgent help with my task?
Yes, I always try to help with all urgent basis tasks but all this actually depends on the availability of my programming assignment experts, if they are available, then you will be surely helped. As I am not a company, so urgent tasks can be done more fast as there is no paper work.
Is your service confidential?
Yes, we don't share your information or your programming assignment information with anyone. Everythings rest between me, my client and our programming experts only.
I'm not sure which programming language I need for the task. How should I proceed?
Before starting with your programming assignment/project, you can have a meeting with our programming assignment experts where you can clear all your technical doubts.
Can I edit the completed task?
We provide unlimited revisions, I know you may not believe but that's completely true because I work for quality. You may even learn while we do your programming projects because if you want to ask anything related your your programming project then I can schedule your meeting with my programming assignment expert.
What is your payment process?
This is not any issue in most cases, I accept payments with every possible methods like Paypal, wise, credit/debit cards, remitly, etc.