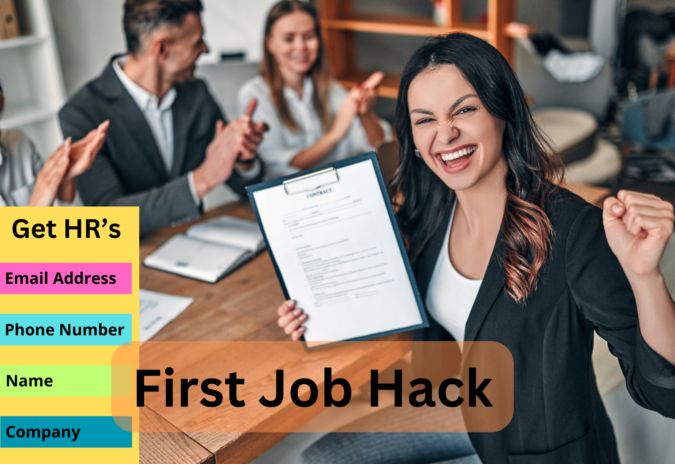 Hello friends, today, I will tell you something that may change your life by helping you get your first Job. We all know that there is so much unemployment in India and getting your first job has become so tough so I am going to tell you about one such software that will help you directly contact the company or company's HR or any other employee of the company. I will also share you a video where I will show you a step-by-step guide on how to use this secret software.
Join Us on Telegram
So, what's the name of this secret software? Any guesses? 🤔🤔🤔
What is SignalHire?
SignalHire is a software and a Chrome extension that uses some inbuilt features and programming to find Valid Emails and Phone Numbers i.e. Real-time verified contact info for recruiters, sales professionals, and marketers, Personal & work contacts.
How to use SignalHire?
Features of SignalHire:
SignalHire's Email Finder tool provides verified email addresses, ensuring that the information is accurate and up-to-date.
Before displaying any contact details, SignalHire verifies them in real time using 3rd-party verification tools, guaranteeing data accuracy.
Unlike other tools, SignalHire allows users to search for emails in bulk for up to 1,000 people simultaneously, making the process significantly faster.
SignalHire offers robust search filters, enabling users to find email addresses based on a person's name, title, or location.
The platform allows users to find anyone's verified data, including emails, phone numbers, and social profiles, by name on any website using their Free Extension.
SignalHire's browser extension is integrated with Zoho Recruit, allowing users to enrich candidate profiles with direct emails and phone numbers and export them seamlessly.
SignalHire's Email Finder stands out by offering real-time data verification, ensuring that users get accurate information with an impressive accuracy rate of over 95% and a low bounce rate of 3-5%.