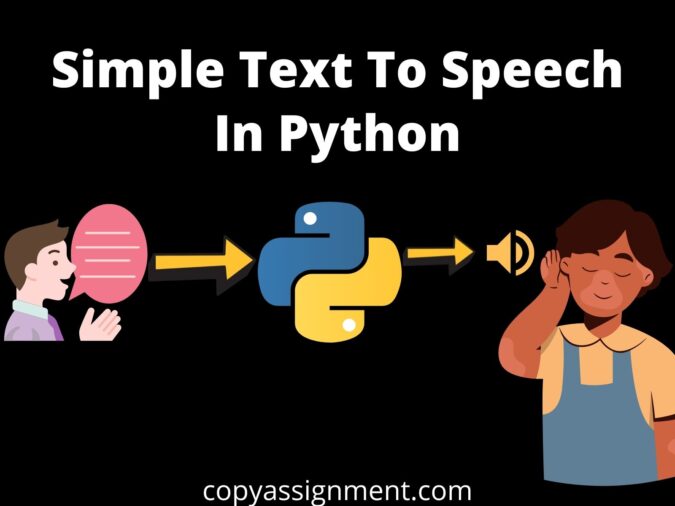 Python offers a very good library to convert any text to speech. The library is known by the name "pyttsx3" and this is super easy to learn and use.
Features:
Works with Python versions 2 and 3 both
Works offline i.e. without an internet connection
It's very fast and works without delay
Supports multiple TTS engines, including Sapi5, nsss, and espeak
Installation:
Inside your command prompt or your ide's terminal type:
You may face this error
no module named 'pythoncom'
To resolve this you need to type
pip install pywin32
in your command prompt or ide's terminal
If your error is one or more of the errors given below then your problem will be solved after installing pywin32
Errors may be:
 "No module named win32com.client"
 "No module named win32" or
 "No module named win32api"
Source Code
Now let's have a look at the source code with an explanation
# import the pyttsx module inside program
import pyttsx3

# initializing the module
engine = pyttsx3.init()

# .say() function is used to speak the text you have written 
# inside the function
engine.say("Anything you write here will be spoken by your computer during the running of the program")

# this is used to process and run the program commands
engine.runAndWait()
Believe me! this program works perfectly so I suggest you try it at least once.
---
Also read: